The World Doesn't Read in English
Part of the fun of seeing commercials or ads in foreign countries is to play the "Hey! I understood that!" Game. Catching the Japanese spokesperson try her hardest to pronounce "McDonalds" or seeing the familiar swooshes of the Coca-Cola logo make travel fun, if only to see how the other half 99% of the world lives. I often forget that many brands are international, and...
2 tags
Anonymous asked: are those boot cut?
3 tags
5 tags
Buffaslug
Hockey has been a part of my life for a while now. I grew up playing it, but I was never any good at it. I remember it being very complicated and I didn't quite understand it all, but I played hard and – hindsight being 20/20 - think I could have been a pretty good player if I had just bothered to learn the rules. Damn you, offsides! It died out in me for a long time. I...
3 tags
World Series
In the spirit of the Olympics and all things video games, these Playstation XMB themes are pretty damn awesome. (from The Studio, via Surfstation)
3 tags
5 tags
4 tags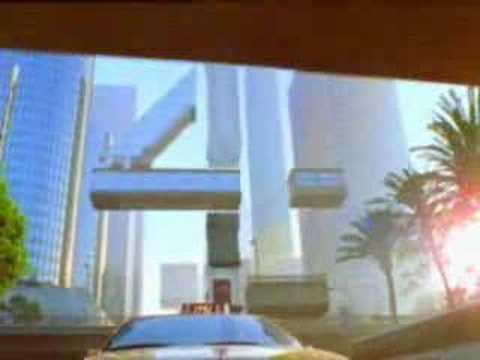 3 tags
Ekaterina Koroleva
Love these watercolors by illustrator Ekaterina Koroleva. Watercolor has this effect on me… (via BumBumBum)
1 tag
6 tags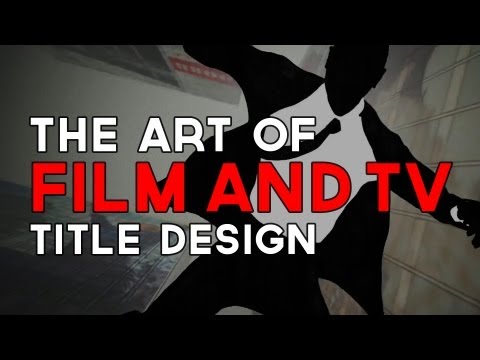 3 tags
2 tags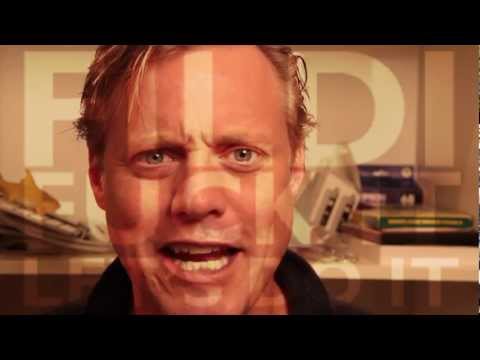 6 tags
Death Pop
Shake off that holiday slump, we're back. Mark Hall-Patch did some fancy lettering for some death metal logos, only they're for pop artists. Oddly enough, I could see Lady GaGa using this one at some point… (via Buzzfeed)
4 tags
2 tags
Take AIM
Good bye, little AIM guy. You served us well, in buddy icons throughout my school career. I'm not sure how I feel about this one. I mean, It looks fine. And all the collateral surrounding it looks equally as good. But it feels a bit too Tumblr, Vimeo, Aviary-y. It seems to entrenched in trying to look like something and feels like a copy of a copy of a copy. Huh. But what is good is a...
4 tags
"We prove our worth with our portfolios, not with a membership badge."
– – Grace N., in a comment on the Creative Review There's a new show on Bravo, that home of "reality TV" which is more competition shows than it is "reality" (they're cheap, easy to produce, and honestly more entertaining than you'd think). But this new show...
4 tags
Watch
Oh yeah! I forgot about the music video that I went crazy over a while back, and I was just reminded of it. Machine Molle did this video for Justice's "DVNO," off of their 2007 album † (which is where the rather conspicuous cross toward the end of the video comes from; it became somewhat of a de facto logo for the band, incidentally). Outside of being a really great song, the...
3 tags
4 tags
4 tags
Title Scream →
My childhood is a blur of wasted summer afternoons spent playing videogames in the basement. My mother says that we spent so much time down there that the smell would stick to us and permeate throughout the rest of the house. My friends were the same way; when I would go to their houses, it was nearly exactly the same routine. Videogames in the basement. Suffice it to say, I have a lot of...
3 tags
3 tags
To Fly. To Serve.
Heraldry has always fascinated me. Much in the same way I talked about sports team logos, the crest you carry should be proud and intensely personal. And like sports logos, it's your heritage and your future.  British Airways recently radically revamped their coat of arms (hey, did you know British Airways had a coat of arms?) to stunning results. It's quite gorgeous...
2 tags
5 tags
…And No Two Alike
The MIT Media Lab introduced a new logo – or I guess logos… logo system? – recently, that's really crazy. I've seen logos that have permutations on a theme (Nickelodeon's old identity springs to mind), but this one most assuredly takes the cake.  The overarching idea of the logo is the three variously colored spotlights mixing and coming together, each maintaining it's...
4 tags
4 tags
"What is art? And does being art automatically justify something? Does art have..."
– Ricky Gervais, in an editorial on the Huffington Post
4 tags
5 tags
One Great Logo!
I've always enjoyed and placed a lot of emphasis on sports team logos. They seem akin to a coat of arms or a medieval banner. They become more than just an image in the center of the field; they become a rally, a source of pride and strength. So, with people as passionate as they are about their team, it's important to get it right (looking at you, Buffalo Sabres… Hey, where're...
4 tags
Harry Potter and the Criterion Collection
Fantastic work by Patrick Sullivan, who made them for his senior portfolio class at Cooper Union. I may not be the world's biggest Harry Potter fan, but this set just might make me one. (via io9)
3 tags
LGLCRPB.org Redesign
But enough about you, internet. What about me? I was contacted to redesign the Lake George-Lake Champlain Regional Planning Board website. I was pretty happy with the results, and so were they!
4 tags
Gregory Euclide →
Beautiful beautiful artwork from Gregory Euclide, most notably for his cover for Bon Iver's new album. Surreal and tense, yet at the same time calming and beautiful.
2 tags
1 tag
Explorations in Typograpy →
Through the wonders of the internet – you, too, can set type! Interesting little tool, and the text to go with it. Change the font, change the leading, add drop caps, indents, etc., etc. Learn what goes into laying out text. HOW EXCITED ARE YOU?! (via Surfstation)
2 tags
"If the way to motivate someone to put their hand in their wallet is by drawing a..."
– andyjohno, commenting on a Creative Review article addressing the creative industry's response to Japan relief. The article questioned certain designers' motives for selling prints to raise money, whether is was truly altruistic or self promotion.
7 tags
Social Media at the Other End of the World
Really interesting series of photos here. Italian photographer Filippo Minelli used third world backdrops to put our social media usage in stark perspective in an ongoing series Contradictions. Minelli puts it best in a 2008 interview, so I won't muck up the words: Technologies and the marketing behind them usually push the almost religious aspect of their evolution… and the users...
5 tags
Are Touchscreen Tablets Effective Design Tools? →
I've been wondering this for sometime. They say that tablets and touch interfaces, like the iPad and the new Xoom, are going to be the wave of the future (see Microsoft's Surface technology), and soon we will all be using touch interfaces. While this has yet to be proven for personal computing, does it hold true for industry professionals like designers? Smashing Magazine, where the...
3 tags
Pretty Loaded →
Mesmerizing. Almost philosophical in a way. It's a website that showcases Flash site preloaders in succession. What is it loading? Will it ever finish? Who knows the answer?
4 tags
Watch
Interesting little note of design on the Daily Show last Thursday; Jon remarks a bit on how well the cover of Stacy Shiff's "Cleopatra: A Life" is designed.
4 tags
Typography for Lawyers →
I love the idea behind this website/book. While it is geared to lawyers, I found it tremendously helpful for anyone needing a guide to make stylish documents, students and laypeople alike. Worth a skimming!
3 tags
Cut the Gap
The internet is a-buzz about the new Gap logo. The new logo was unceremoniously pushed to their website a week or two ago, and the internet hasn't looked back since. Designers (including myself) and the layman alike have decried the new logo and have made it very public that they kind of don't care for it. On their Facebook page, a spokesperson has said, in that very special brand...
7 tags
Halfstravaganza
I'm a musical person. I used to play the viola (in grade school), I can play some mean Rock Band drums, and I like to think I can sing (alone, in the car, just like everyone else… but I really can! Really!), but usually I let the professionals handle it. I love the discovery of new and amazing music that I can appreciate now or add to my ever growing library of personal favorites....
3 tags
Watch
This thing is so cool. I know it's everyday information, but there's such a beauty behind it. Do you suppose they sell a home model? (Note: This actually won an award, the 2010 National Design Award for Interaction Design, awarded to Lisa Strausfeld at Pentagram.)